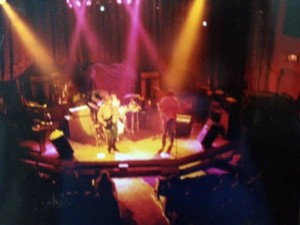 Years ago I had a small little studio that I recorded several heavy metal tunes in.  I used a Fostex 8 Track Cassette Recorder with Alesis Guitar effects and an Alesis Drum Module plugged into an old Roland drum pad set.  Don Stone came in and did the lead guitar work, I did bass, drums, all vocals and rhythm guitars.
Tonight as I was getting something from our closet a container of pictures fell on me and in it was a CD of songs that I had mastered in 1997.  Ah the memories that flooded back.
I may go back someday and re-do these songs.  They had potential.  But for now, you get my basement tapes.  Even thought I didn't have a basement and yes, I had a mullet.
Anyway, I thought you would get a kick out of these… not the greatest quality but a kick in the pants.
The Time Keeps Ticking Away
The first one is a song I wrote about my grandfather passing away.  I was mad, upset, and couldn't think straight, so this helped me get my aggression out.

 by Rick Moyer
He is
This was way back when during one of the presidential campaigns.  Can't remember which one.   But I wanted to vote for Jesus as president.

 by Rick Moyer
You Never Fall
I wrote this after hearing a sermon on prayer.  ROCK ON!

by Rick Moyer
Send the Rain
This one is all about how God sends rain and fire.

 by Rick Moyer
Singing out of one side
Not sure why I wrote this one, but it was fun at the time.

 by Rick Moyer
Gather Round Me Children
This is the most sloppy of them all, I just wanted a cool apocalyptic galloping song.  And I was into Ozzy.  So…..

by Rick Moyer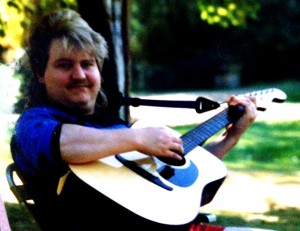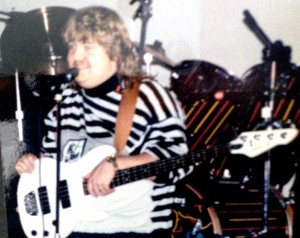 Share on Facebook