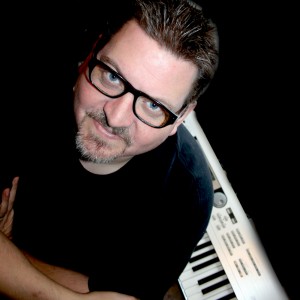 email me and let me know what you think! rick@startrekparodies.com
Welcome to my Star Trek parody and music website. I am Rick Moyer. I am a self proclaimed geek, musician and the co- host of the podcast TAKE HIM WITH YOU. I love science fiction and especially Star Trek. Since 2005 I have been involved in an online community called treksinscifi.com with Rico Dostie. It's a podcast and forums full of people who share the love of science fiction. Every week Rico reviews an episode of Star Trek from one of the series. I  send in weekly audio submissions and along the way I started doing some science fiction parody songs. Here they are for your listening pleasure. None of the parody songs are for sale, as they are for entertainment purposes only and I don't make a dime from them. Enjoy the music and drop me a line if you like some of the songs.
Follow me on Twitter or be my friend on Facebook, or BOTH!
I have put out two professional music projects.  One called Stargazer, and the other MW-ORBIT
Share on Facebook