Jump on Through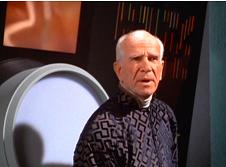 Play
Who can forget the classic Star Trek TOS episode with Mr. Atoz?  Captain Kirk, the dr and Spock beam down to a library that can send you all over the place by jumping through a portal.  Thus the parody of the Beatles song "love me do" was born, it's now "Jump on through"  Enjoy!
Jump on Through
To the tune of the Beatles "Love me do"
Lyrics and sung by Rick Moyer
Jump Jump on Through
You know  you need to
The Enterprise Crew
So Please
Jump on through
Woah jump on through
Jump Jump on through
Sarpadions too
First Kirk then the two
So please , jump on through
Oh jump on through
Mr. Atoz insists
Pick a world new
You don't have time
Now get on through
Jump jump on through
The Portal is true
Zarebeth falls for you
So please jump on through
Jump Jump on through
MCcoy he saves you
And Kirk gets back too
So please Jump on through
Whoa jump on through
Yeah, Jump on through
Whoa , oh. Jump on through.
Share on Facebook
Leave a Reply